Ending a long legal procedure, the Ivorian group Plastica was awarded the takeover of the assets of SES, a French specialist in the production of plastic films with a turnover of EUR 8 million.
Abidjan, Côte d'Ivoire, March 30th 2020
Advised by KeysFinance Partners since November 2019 to build and negotiate its offer, Plastica group, one of largest plastic manufacturer in West-Africa, was finally awarded the assets of SES by the French court on Wednesday March 25th. Plastica is officially taking control of the assets on Monday March 30th, which represents an important step in the context of the expansion of its geographical and technical expertise.
The 35 employees of SES, who will remain fully employed in the takeover, have prevailed: "We fought for Plastica's offer to be retained, we won. All the positions are being maintained, it's a victory," says Yohan Fialon, the company's union representative.
This takeover is taking place in a sanitary context that has fostered the company backlog, since SES specializes in the production of transport bags for biological samples and double-opening bags for contaminated clothing.
"After many twists and turns, and having shown great tenacity, this decision confirms the relevance of the takeover bid submitted by Mr. Abbas Badreddine, Plastica's owner. Now, given the international context and related travels limitation, KeysFinance will have to remotely manage this takeover for the coming months" says Joël Cadier, Managing Partner of KeysFinance Partners.
About Plastica – www.plasticaci.com

Founded in 1999, Plastica is an Ivorian industrial group specialized in the plastics industry. With a turnover of c.45 million euros and 30,000 tons of plastic products manufactured in its production units in Côte d'Ivoire and Togo, the group is one of the leaders in the plastics industry in West Africa.
About SES – www.ses43.fr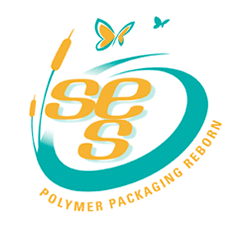 Established in 1988 Stefany Emballages Services, is an historical actor of the plastic film industry in France. SES is the first independent French manufacturer of soluble opening bags for contaminated linen and tight closing bags for samples. The Company is also a key player in biodegradable materials with a permanent R&D on these alternative solutions to fossil-based polyethylene.
About KeysFinance Partners – www.keysfinance.com
Based in Abidjan, KeysFinance Partners is an independent investment bank specialized in mergers, acquisitions, fund raising and financial advisory services in Sub-Saharan Africa. Since 2014, the company has completed numerous transactions in the region.
For any further information please contact KeysFinance Partners: info@keysfinance.com